Healthy Living with Low-Calorie Beer: Exploring Non-Alcoholic Options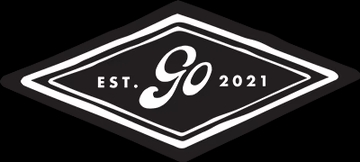 Go Brewing vs Athletic Brewing: Why I Prefer Go Brewing
As a beer lover who is also conscious about my health, I have been on the lookout for non-alcoholic beer options that taste great and are also low in calories. Two brands that I have tried are Go Brewing and Athletic Brewing, and while both have their merits, I personally prefer Go Brewing. Here's why:
More Flavor Options: While Athletic Brewing has a decent range of flavors, Go Brewing has an even wider selection. From their classic Lager and IPA to unique flavors like Raspberry Wheat and Peach Sour, Go Brewing has something for every taste preference.
Stronger Flavors: One thing I noticed about Athletic Brewing is that their flavors can be a bit weak. While this may be ideal for some who prefer a milder taste, I personally enjoy a stronger, more robust flavor in my beer. Go Brewing delivers on that front, with their beers having a bolder taste that doesn't compromise on the non-alcoholic aspect.
More Affordable: Price is always a consideration when it comes to purchasing beer, and Go Brewing is the more affordable option of the two. A six-pack of Go Brewing typically costs a few dollars less than Athletic Brewing, which can add up over time.
Community-Focused: Go Brewing is a family-owned business that prides itself on being community-focused. They use locally-sourced ingredients whenever possible and are committed to reducing their environmental impact. As a consumer, it feels good to support a brand that shares my values.
Overall, while both Go Brewing and Athletic Brewing offer quality non-alcoholic beer options, Go Brewing is my personal favorite. With more flavor options, stronger tastes, affordability, and a commitment to community, Go Brewing stands out as a brand that truly delivers.