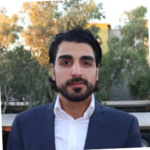 Daniel A
CO Founder
Justin Boyd
Co Founder
Zuhaila Parra
Co Founder
Welcome to our Express Digital Marketing! We are a team of former meta professionals with a proven track record of excellence in our roles. Our passion lies in helping small businesses grow and we have consistently delivered the best results for our clients, consistently ranking at the top of key performance indicators (KPIs).
In our previous roles, we were responsible for managing 80-150 diverse portfolios of businesses across various industries. We took pride in delivering exceptional client satisfaction ratings and our expertise in meta platforms sets us apart from the rest.
Our love for this work led us to establish our own consulting agency. We are dedicated to providing our clients with the highest quality services, using our extensive knowledge and experience in meta platforms to help businesses thrive.
At our agency, we are committed to delivering personalized solutions tailored to meet the unique needs of each client. Our focus is solely on leveraging our expertise in meta platforms to drive growth and success for small businesses.
Thank you for choosing us as your consulting partner. We look forward to working with you and helping your business achieve its goals!